Sourced from The Advocate
A Launceston research trial will evaluate how robots can facilitate inserting screws during spinal surgeries.
Orthopaedic spinal surgeon Doctor David Edis recently received a $9600 Clifford Craig Medical Research Trust grant to assist the innovative trial.
Whereas inserting screws during spinal surgery once required time and painstaking precision, the process has been made significantly easier by technology. Dr Edis explained the technology was "effectively a guided system".
"Our problem with the way we do it at the moment is it's really intensive on x-rays, as we use x-rays to guide the screw placement," Dr Edis said.
The innovative system loads CT scans into a computer, and a corresponding robot is placed on to a frame on the patient's back.
"That robot twists until it turns into the right position, tells you which bit to connect, then it gives you a drill trajectory," he said.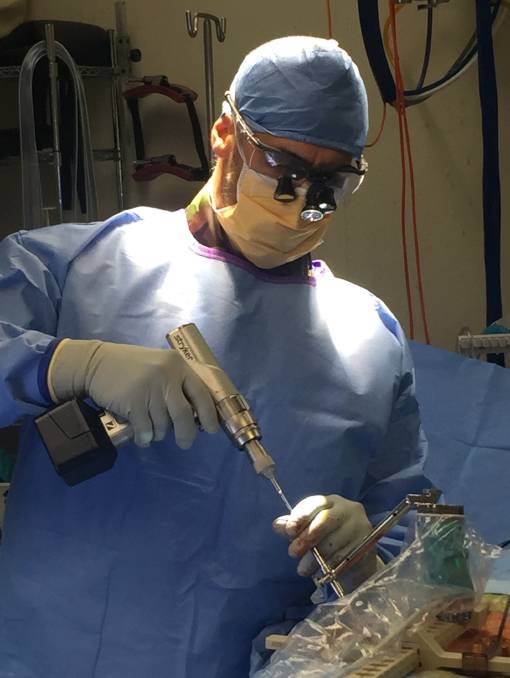 Read the full article here: https://www.theadvocate.com.au/story/4289569/robots-could-aid-spinal-surgeries/